ANS III
HungaroControl's new, state-of-the-art air navigation centre was inaugurated on 27 February, 2013. The new centre will further advance the air transport infrastructure of both Hungary and Central Europe as a whole, contributing to the continued competitiveness and long-term independence of the Hungarian air navigation services.
The European Union supported the project via its TEN-T Programme and with a €6 million grant managed through the TEN-T EA. More than 85% of the costs was borne by HungaroControl.
In the new control centre, HungaroControl's specialists are managing Hungary's upper airspace and Budapest approach. From April 2014, Kosovo's upper airspace is also managed from here.
The former air traffic control centre, ANS I will operate as a contingency centre and will also host HungaroControl's future Knowledge Centre as well.
MATIAS
HungaroControl uses one of the world's most advanced air navigation software systems. Developed jointly with Thales Air Systems, MATIAS (Magyar Automated and Integrated Air Traffic System) currently has Build 10 in operation. Its key characteristics are:
Thanks to Mode S technology, MATIAS was worldwide first to be able to process and display complex data downloaded from aircraft.
Conflict search for enhanced flight safety: Based on flight plans, the software draws 4-dimensional flight profiles by the hundreds and searches for potential conflicts between them 20-25 minutes in advance. Also, using real radar data, it performs short-term conflict searches, re-evaluates the airspace situation every 5 seconds and alerts air traffic controllers if necessary.
As one of the first air navigation service providers worldwide, HungaroControl is already using the new call sign based identification, which will be mandatory on the whole continent as of 2020.
Interoperability enables automatic data interchange with neighbouring air navigation service providers.
MATIAS supports datalink communications between pilots and air traffic controllers (CPDLC - Controller Pilot Data Link Communications).
It enables controllers to load personal HMI (human-machine interface) settings tailored to individual contollers' needs, further improving working efficiency.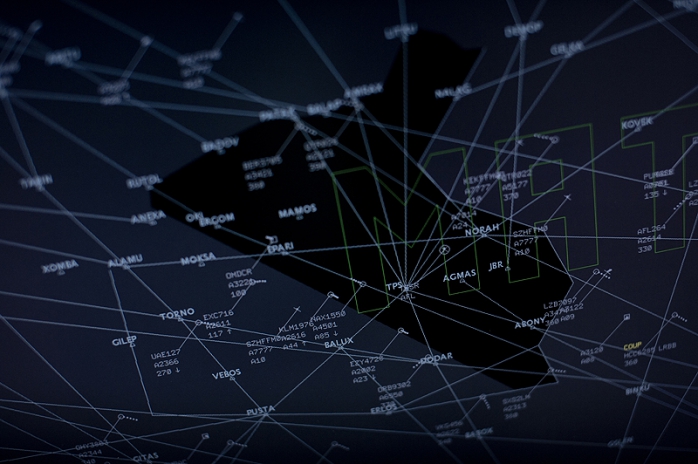 With this technology, MATIAS will remain in the forefront of innovation, fulfilling all regulations of the European Commission regarding air navigation systems.