EPC
EPC (Entry Point Central) is the joint, Budapest-based ATCO training academy of HungaroControl and Entry Point North, the ATCO training centre of the Swedish, Danish and Norwegian ANSPs, opened in 2011.
In EPC, well-prepared Hungarian instructors provide initial training of ATCOs using state-of-the-art Scandinavian training methodology – thus securing that the next generations of Hungarian ATCOs acquire competitive knowledge and an internationally prestigious qualification.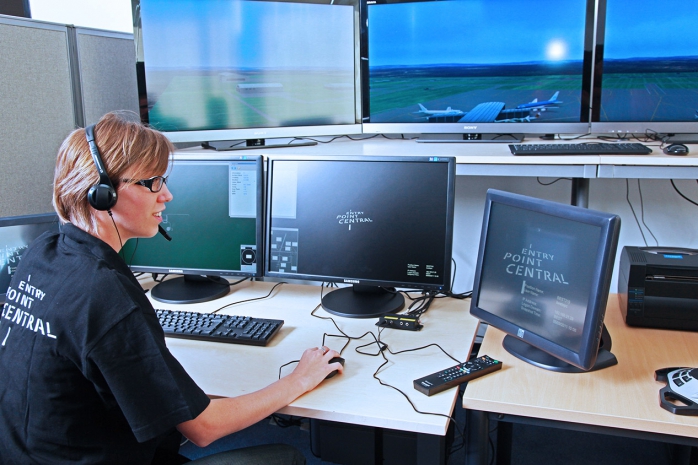 At EPC, students start practical training as early as during the fifth week of the course, as they will use EPC's simulator and they can participate in practice flights, where they can observe what is happening in the cockpit – thanks to WizzAir. The training provided by EPC fully complies with the standards of EUROCONTROL, thus the academy is open to serve the ATCO training needs of other ANSPs as well.
Beside basic ATCO training, EPC also provides extension trainings such as OJTI (on-the-job training instructor), OJTI Refresher and Assessor trainings.
Last but not least, EPC provides aviation English courses and performs English language tests for pilots both in Hungary and abroad. For further information, please click here.
For more information about EPC, please visit the EPC homepage.