Remote Tower
As a result of our latest innovation, the so called Remote Tower system, Budapest Airport will be the first among the world's medium-capacity airports, where the arrival and departure air traffic control can be remotely navigated by Hungarian Air Traffic Controllers.
Remote Tower: a new approach for mid-size airports
Remote Tower aims to enable ANSPs to control airport traffic independently from tower building with the help of a digital platform for visualization. Our remote tower concept has achieved considerable success on the international market. For example, the contingency control centre at Dubai International Airport (DXB) is being implemented according to the proposals of a consortium of five companies, including HungaroControl.
Our concept is built on integrating our existing ground surveillance system with a network of distributed cameras, aiming to enhance not only situational awareness, but also safety levels.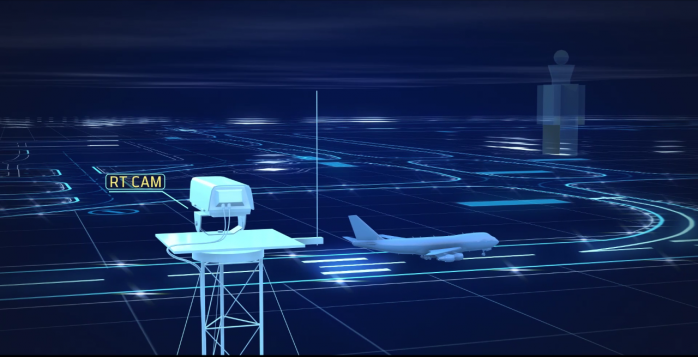 From the Remote Tower air traffic controllers can watch the real-time images of the airport environment on a video wall. The virtual tower utilizes opportunities provided by the latest technologies. Several cameras have a pan-tilt-zoom function as well as an infrared technology that enable enhanced visibility even in extreme weather conditions. Both runways and the whole apron are displayed by controllers' needs. As an additional innovation, the live picture can be labelled with graphic symbols and data, which helps the service provisioning. As a result of the innovation, the situational awareness of air traffic controllers can be improved and aviation becomes even safer.
The company started to operate a remote contingency tower in Budapest in 2017 and a full-time remote tower will be operational as of 2019.
Benefits
Full-featured virtual control room
Duplication of ATS and supporting systems
New visualization system
Maintained capacity and safety level
Tailored to your needs
We partner with you to explore how this solution may be fit-for-purpose to your unique requirements
Problem definition
Concept preparation
Concept validation

Look around
Download our mobile app and have a 360 degree view in HungaroControl's Remote Tower operations room:
If you are interested in Remote Tower consultancy, contact us: solutions@hungarocontrol.hu