Increasing number of drone sightings in Hungary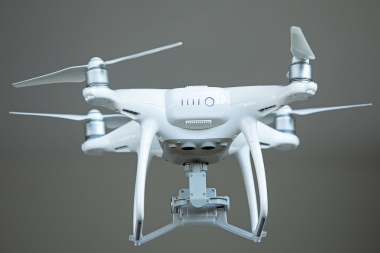 Last year, the number of drone sighting reports quadrupled in Hungarian airspace. In 2018, pilots reported disruption over a dozen times to HungaroControl - Hungarian Air Navigation Service Provider. The company took the necessary steps each time.
The increasing number and frequent utilization of drones is one of the biggest challenges and opportunities for business development in the upcoming years. It is important to know that inappropriate use of unmanned aerial vehicles has a serious safety risk. Recently, departures at Europe busiest airport Heathrow were temporarily stopped after a drone was reported to have been sighted. Earlier in the UK, Gatwick Airport's runway was also closed for one and a half days due to extreme drone disruption. The number of incidents threatening aviation safety has also increased significantly in Hungary. In 2018, thirteen drone sighting reports were received from aircraft to HungaroControl. In 2017 there were a total of three such reports, in 2016 none. One of the most critical sightings was in November when a pilot of a departing flight reported to HungaroControl that a drone was just sixty meters (200 feet) below the aircraft. The company took the necessary steps with the involvement of the authorities in charge.
HungaroControl has started the procurement of a system capable of detecting drones around the airport and displaying their data to air traffic controllers. Further information on the subject will be provided shortly.