Cooperation agreement between Ministry of Defense and HungaroControl
Dr. Tibor Benkő, Minister of Defense and Kornél Szepessy, Chief Executive Officer of HungaroControl Hungarian Air Traffic Management Ltd. (HC Zrt.) signed a cooperation agreement on 5 September, 2018 in Budapest, at the Ministry of Defense.
The partnership between the Ministry of Defence and HungaroControl has a decade-long history that includes a number of future common goals. The work of HungaroControl Zrt. in the field of air traffic management and airspace management is currently supported by 16 soldiers.

The contract signed now allows for further 34 members of the Hungarian Defense Forces to complete courses and trainings by the end of the year, which can contribute more effectively to the development of civilian and military air navigation in domestic and international environments.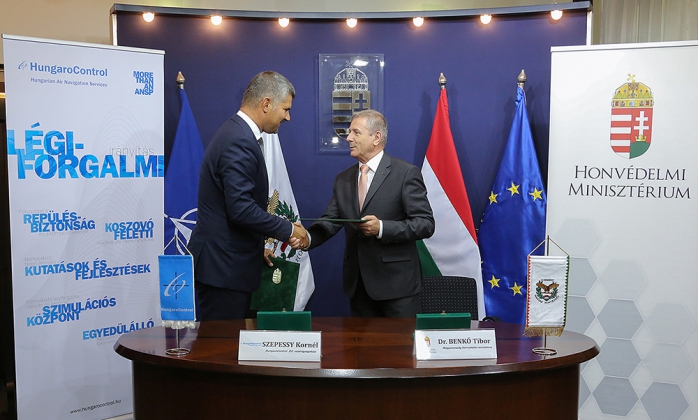 Cooperation, in line with the Zrínyi 2026 Defense and Democracy Development Program, is intended to respond both to present and future challenges.
Source: HM Zrínyi NKft