2018 is the year of records in the history of HungaroControl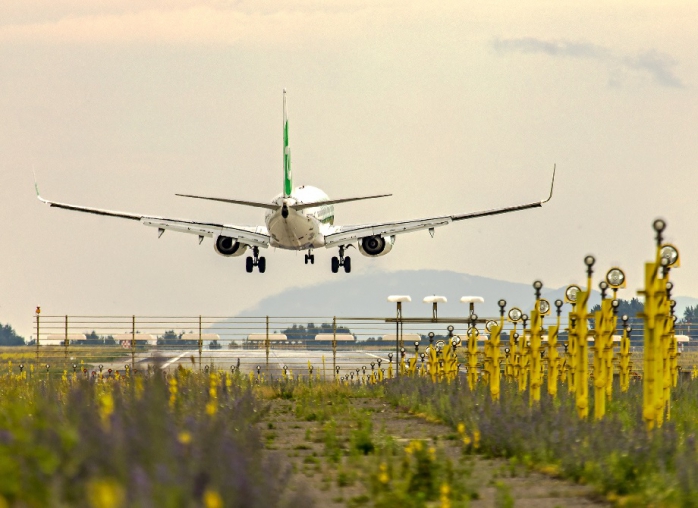 In 2018 HungaroControl managed secure air traffic for more than one million aircraft - for the first time since the company's establishment. However, the Hungarian Air Navigation Service Provider has not only achieved impressive results in the field of air traffic control last year but also received several international and domestic awards for recognizing its innovation activities.
In recent decades, air traffic in the Hungarian airspace has grown almost tenfold, in line with global trends. HungaroControl - Hungarian Air Navigation Service Provider broke records in almost every month last year, and by the end of 2018 the company provided safe traffic for more than one million aircraft. This incredibly high value also includes the upper airspace over Kosovo.
HungaroControl kept safety indicators at an excellent level even with this increasing air traffic. However, it is important that air safety is not guaranteed by records, but by the remarkable performance of the company's experts, which is still outstanding despite the increasing global air traffic.
2018 was a fruitful year for HungaroControl on the international stage. In March, the Remote Tower Project received Jane's Award at the World Air Traffic Management Congress in Madrid and the Quality and Innovation Award at home. Furthermore, our pioneer air traffic management concept (HUFRA - Hungarian Free Route) has been awarded during the Dubai Airport Show. Thanks to the innovation - which also requires more complex work - the aircraft can fly through the Hungarian airspace as quickly as possible, thus reducing not only their fuel consumption, but also saves the environment from significant pollutants.
HungaroControl's goal is to become an outstanding player industry of unmanned aerial vehicles. For that very reason, in 2018, with the involvement of the Hungarian stakeholders, a large-scale professional meeting was organized where the first version of the UTM portal for recording drone flights, the mydronespace.hu and the MyDroneSpace smart phone application were presented.
HungaroControl is committed to delivering its most important mission which is securing safe flight and landing with using state-of-the-art solutions and developments, so two concepts will be defined by the company in the coming period: innovation and security.