Drone technology is revolutionizing the Hungarian economy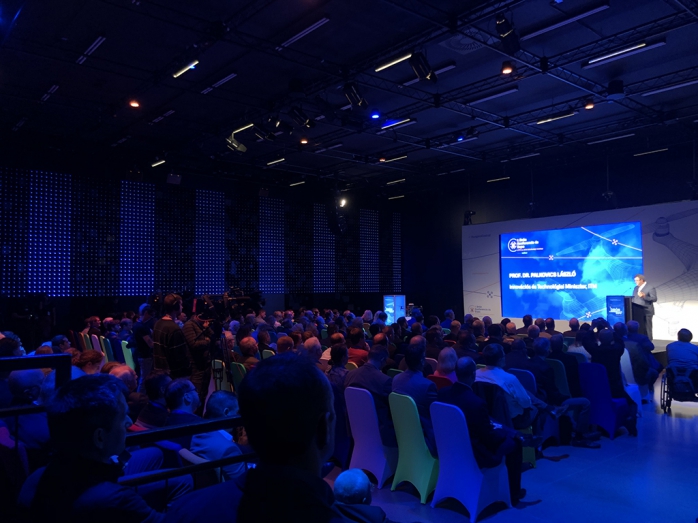 BUDAPEST, November 8, 2019 – Opportunities for commercial application of drone technology, the forthcoming EU regulation, research and development activities for autonomous vehicles were discussed at the drone conference in Budapest today. Key international players in the industry, state decision makers, the private sector and the startup sector were also present at the event.
Unmanned Aerial Vehicles - commonly known as drones - can revolutionize many industries in the near future - the exponential growth in user demand is proof of this. That is why commercial use of drones and drone exploration are highlighted at the conference held today in Budapest. Startups who want to operate in the market for autonomous aircraft and drone taxis were also introduced.
HungaroControl - a leader in drone research and development activities - organized the conference with the aim of providing participants the opportunity to learn from each other and develop new collaborations. This year more than six hundred participants attended the meeting, domestic and international companies presented their innovative products and services in the exhibition space.
The CEO of HungaroControl stated in his welcome speech that the Hungarian Air Navigation Service Provider as an innovative company is responsible for encouraging professional dialogue between domestic and international players by all means. "We can build the Hungarian UTM system only through tight cooperation and huge investment of resources. Our main goal is to create the most sophisticated system for drone users, knowing user needs." said Kornél Szepessy.
László Palkovics, Minister of Innovation and Technology in his opening speech said that "the continuous and dynamic development of drone technology and related industries is expected to reach new heights in the coming decades. The annual potential of the European drone market could exceed € 10 billion by 2035, and increase further to around € 15 billion by 2050. Expected growth in the private and public sectors will bring about a total of hundreds of thousands of jobs in Europe". He also added that "Hungary also strives to not only follow but also dictate new trends where possible in the drone industry, and to play a leading role at regional level".
During the closing program, the future and trends of drone technology were mapped. It was agreed that the challenges posed by the industry's enormous development could only be addressed through cooperation between regulatory and management bodies.