HungaroControl exhibited its latest innovations in Madrid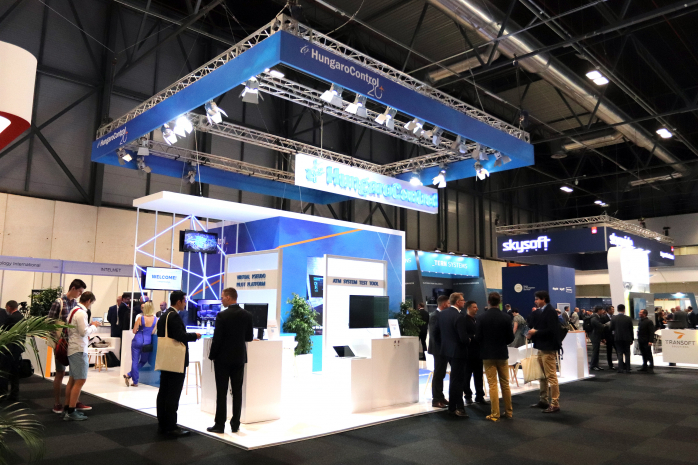 Madrid–Budapest, June 21, 2022 – HungaroControl presented its newest developments and innovations at the World ATM Congress in Madrid, where the most important players in the aviation sector met. The participants of the event got the opportunity to get familiar with the Virtual Pseudo Pilot Platform or the Multi Remote Tower Control System developed by the company as well as with the Camera Positioning Tool and the ATM System Test Tool, which also praise the innovative approach of the Hungarian air traffic service professionals.
Although the pandemic fundamentally shook the aviation industry, HungaroControl has been working on solutions that will influence the industry's future and ensure the company's modern operations. László Tóth, the company's CEO, underlined that encouraging innovation remains a priority in the corporate strategy of the Hungarian air navigation service provider. "The introduction of the new solutions is basically to increase aviation safety and are meant to help the controllers in the performance of their duties. Nevertheless, we also carries out research and development activities in other areas" – said the CEO.
He highlighted the mirTWR remote tower management system – unveiled at the World ATM Congress in Madrid – which allows traffic from multiple distant airports to be controlled from a single hub. "MirTWR is an innovative integrated system whose sophisticated camera and traffic management solutions enable us to provide air navigation services at the highest possible level of security from a remote location without deploying human resources" – he explained. László Tóth also spoke about the virtual false pilot system based on artificial intelligence, which can reduce the need for human resources during simulations used in the training of aviation professionals. "Such a solution can not only reduce the cost of simulations, but can be a huge help in maintaining the competencies of air traffic controllers, for example during a possible pandemic, because it minimizes personal contacts and thus the risk of infection".
He said that at this year's exhibition, HungaroControl aimed to deepen existing partnerships and build new ones in order to further expand the scope of its innovation and research through development collaborations.