ICAO Air Traffic Management Group East (ATMGE) Conference and ATM 2020 Symposium
ICAO (International Civil Aviation Organization) held its scheduled meeting known as the Air Traffic Management Group East (ATMGE) conference, followed by the ATM 2020 symposium, dedicated to the future of air traffic control, in Budapest on 14-18 September 2015. Representatives of twenty-three countries and six international organisations visited the Hungarian capital city to discuss the current aviation issues, visit the Hungarian air navigation service provider and CRDS, the Centre of Research, Development and Simulation of HungaroControl. The conference was hosted by ICAO, the Hungarian Aviation Authority and HungaroControl.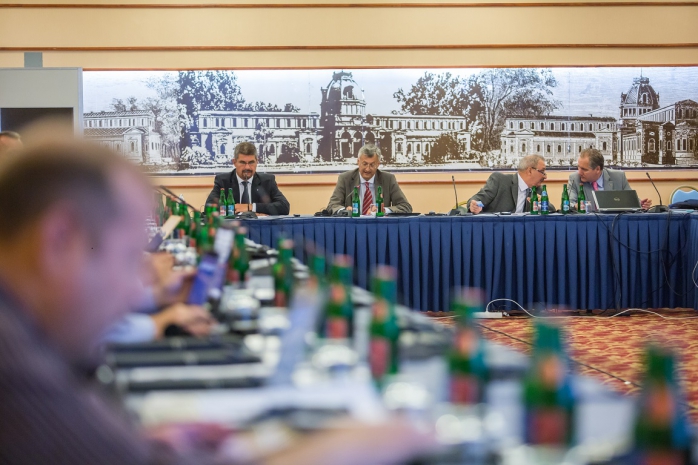 HungaroControl has an important regional role in air traffic control and has implemented several technical solutions that exist only in the plans of most of the countries attending the conference. The ICAO ATMGE conference helped the experts of the Hungarian service provider share their experiences with the air traffic experts of the participating countries. The forum was also an excellent opportunity to establish new contact, primarily with the Eastern countries and the West Balkan, where HungaroControl is active not only in relation to its high airspace control over Kosovo, but also because if its good relationship with the neighbouring countries.
Delegates arrived to the three-day event in Hungary from twenty-three countries, including Russia, Azerbaijan, Belorussia, Georgia, Kazakhstan, Lithuania and Armenia. Guests also came from Finland, Italy and other regions, including Germany, Portugal and Belgium. The conference was an excellent occasion for the air navigation services of these countries to learn about each other's plans and not only for members of staff of central European and west European service providers to build new personal relationships with each other.
The conference continued with the ATM 2020 Symposium held at the head office and simulation centre of HungaroControl. The guest air traffic experts had an opportunity to study with the hands on approach the active projects of the Hungarian air navigation service provider during the two-day event.