HungaroControl Showcased Its Innovative Technologies in Dubai
HungaroControl's participation at the ATC Global held in Dubai was a definite success. Its simulation centre suitable for the validation of new technologies (CRDS), its remote tower technology (rTWR), and the digital messaging solution between pilots and controllers (CPDLC) met with considerable interest from the professional audience from Dubai, the Middle and the Far East after a similar reception in Madrid in March.
Since 2013, HungaroControl puts great emphasis on presenting its innovative air traffic management solutions, research and development results as well as the services of CRDS (its research, development and simulation centre) to the players of the aviation industry. The company's participation at the exhibition in Dubai was further underlined by the fact that a few months earlier, HungaroControl's experts worked as consultants in the planning phase of the contingency tower at the Dubai international airport. The completed plan is based on the Hungarian remote tower (rTWR) concept, which uses an extensive camera system to enable full capacity ATC operations at airports with medium-to-high traffic.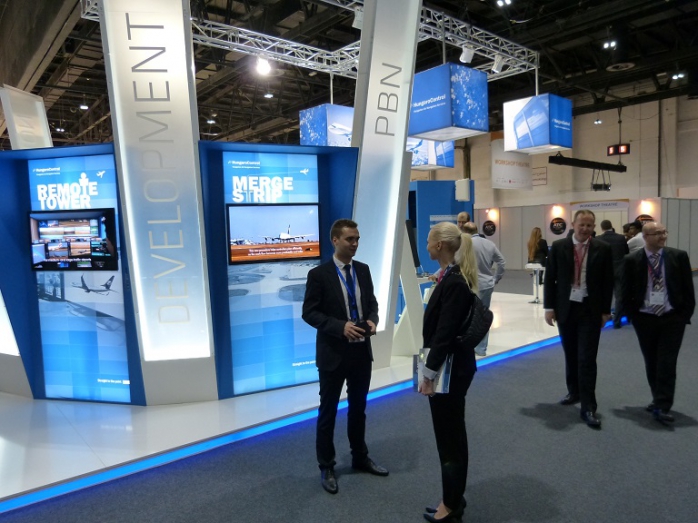 Nearly all innovations presented at the exhibition met with extensive interest, not only from other service providers but also from industrial suppliers, who are eager to develop their own systems and software solutions using HungaroControl's innovations. The Remote Tower and training solutions remained the most popular, but simulation-based solutions, CPDLC and MergeStrip also generated attention.
Primarily visitors from the Middle East and North Africa showed significant interest in the services of CRDS, HungaroControl's research and development centre, which not only gained business opportunities but also built its reputation.
At the exhibition in Dubai, HungaroControl managed to establish a presence in the region, enhanced its knowledge of the market and built valuable contacts with potential business partners.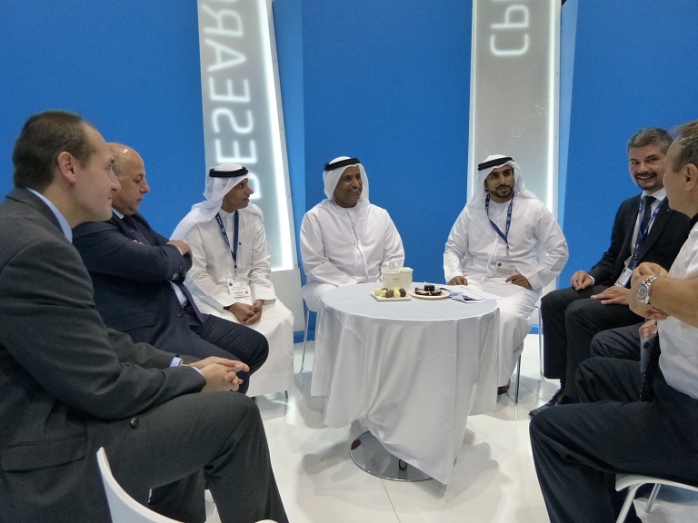 It was an honour for the Company to participate in the official programme of the conference as well: Mr Gyula Hangyál, Director of ATM held a presentation about PBN (Performance Based Navigation) and participated in a roundtable discussion about HungaroControl's remote tower solution.
As an interesting addition to the programme at the HungaroControl booth, Mr Zoltán Veres, world champion in aerobatics summarised his own experience as a commercial pilot about the practical advantages of CPDLC technology and the Free Route concept.