Irresponsible droners jeopardized air traffic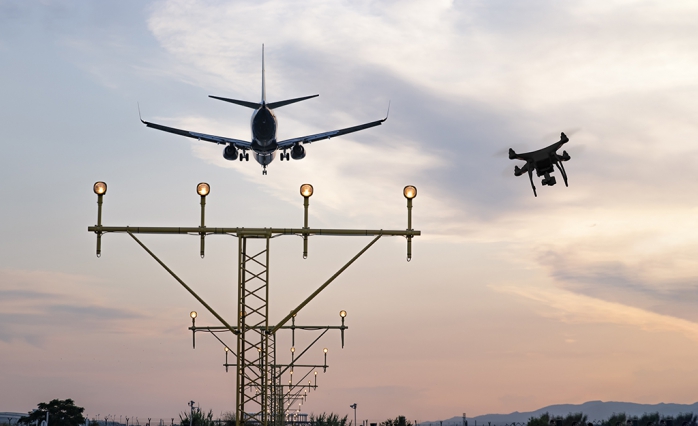 Budapest, October 16, 2019 - Full airport closure had to be declared in the evening on Monday and Tuesday, as remotely piloted aircraft, that is, drones flew into the airspace of Liszt Ferenc International Airport. 21 flights in total were affected by the incidents.
Traffic had to be suspended due to a drone alert for 23 minutes on Monday, 14 October 2019, and on the following day, 15 October, two drones stayed in the airspace of the airport for more than sixty minutes, as a consequence of which traffic had to be partially suspended for certain periods, and a full suspension had to be declared for 30 minutes by the airport operator and air traffic control. It was only possible to open the airport for aircraft landing and taking off once the elimination of the aviation safety risk caused by the drone activity was verified by the operator, the ATC tower, and the authorities alike.
Flying above various parts of the airport, the drones also approached the runways and the ATC tower, intentionally disturbing and jeopardizing air traffic.
HungaroControl announced that 3 arriving aircraft had to abort approach on Monday, and 5 had to do so on Tuesday; these flights were instructed by air traffic control to circle in the holding area, and personnel of the air navigation service provider had to make them wait for extensive periods before granting clearance for landing. The serious incidents also affected departing flights both evenings. As a consequence of the airport closures, 21 flights were delayed in total.
HungaroControl has flagged the issue of increasing illegal drone activities, as crews of a dozen flights indicated to air traffic controllers in 2018 already that they saw drones flying in Hungarian airspace.