New features have been added to mydronespace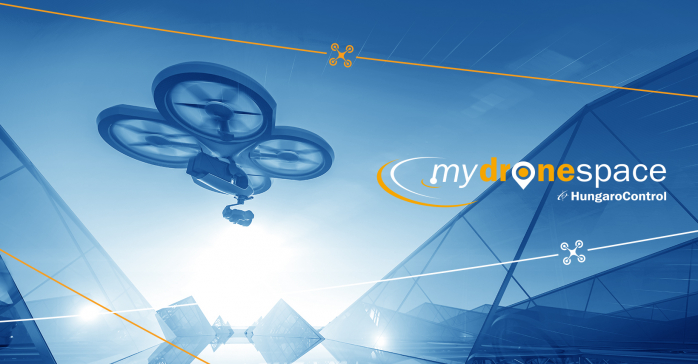 Budapest, 06 August, 2021 – HungaroControl's mobile application for drone pilots has been expanded with new features. The Hungarian air navigation service provider has also launched a web application, which makes mydronespace available on every devices regardless of the running operating system.
In compliance with the local legal provisions in relation to drone operations, from 31 July 2021, drone pilots must use mydronespace to mark their flights in the ad-hoc segregated airspace, which was previously approved by the relevant authority. The application automatically notifies drone operators of flying restrictions in the designated airspace – if there are any – who in return can continue their operations in accordance with those limitations. The app's personal menu has also been renewed, thus users can easily change their personal information associated with their profile.
HungaroControl has also launched the web version of mydronespace, which is available at app.mydronespace.hu. It is accessible in every browser, while the web interface is the same as the phone application with a significant advantage: it works on every device regardless of the running operating system.
The company is still committed to the development of the application, therefore we are constantly waiting for the users' comments and suggestions to the e-mail address info@mydronespace.hu as well as in the mydronespace group on the largest social networking site.