HungaroControl is the national winner of the Quality Innovation Award
Budapest, 10 November 2020 - The South East Europe Free Route Airspace (SEE FRA) introduced and launched by HungaroControl has proven to be the lead in the Hungarian Competition for Quality Innovation. Thanks to SEE FRA, aircraft will be able to operate in the region's airspace without restrictions for a year, thus significantly reducing the ecological footprint of air traffic.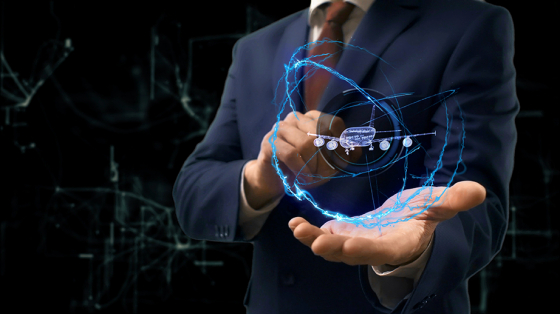 Since 2015, aircraft have been able to pass over Hungary using the shortest route freely chosen by airlines, so in addition to their fuel consumption, the environmental impact caused by aviation has also decreased significantly. After five successful years, this pioneering solution has also been implemented in the airspace of Bulgaria, Romania and Slovakia. This created Europe's largest 24/7 cross-border and contiguous open airspace, the SEE FRA. It is estimated - based on traffic prior to the COVID-19 pandemic – that the use of Free Route Airspace could result in more than 3.5 million miles less travel in airspace in south-eastern Europe in a year, which means about 25.5 thousand tonnes less fuel consumption, and more than 80,000 tonnes less CO2 emissions annually.
Based on the Hungarian example, the European Union intends to make the Free Route Airspace solution a forward-looking traffic management concept of aviation, mandatory from 2022 during night operations. The environmental results and added value of SEE FRA were also recognized by the European Quality Organization, as this year HungaroControl's Free Route Airspace procedure won the Hungarian round of the Quality Innovation Award, so the company can be among the best in the international quality innovation competition.