Summer Season Ends in October for HungaroControl
Air traffic in the Hungarian airspace grew by 2 to 3% monthly in the peak summer months. This increase is significant considering that the drastic, 20% traffic increase in the past two years has by now become integrated into the traffic handled by HungaroControl. Hungarian air traffic controllers handle this unique situation without any significant delays. In air traffic control, summer season ends at the end of October and the size of traffic is close to double the traffic in the winter season.
Traffic figures

Overflying traffic in the Hungarian airspace reached an unprecedented level in the summer of 2016. Daily traffic exceeded 2,700 movements on each Saturday in August, and 6 August saw a new traffic record with 2,745 overflying flights.
Traffic at Budapest airport grew by 3.3%, 1% and 4% in June, July and August, respectively. In total, all three summer months saw stronger traffic compared to the previous summer.
In July and August, HungaroControl's air traffic services ensured the safety of more than 100,000 flights and nearly 40 million passengers in the handled airspace sectors combined.
Air traffic in the summer is nearly double that in the winter. Summer season is less and less limited to the three summer months; it lasts practically from the end of April until the end of October.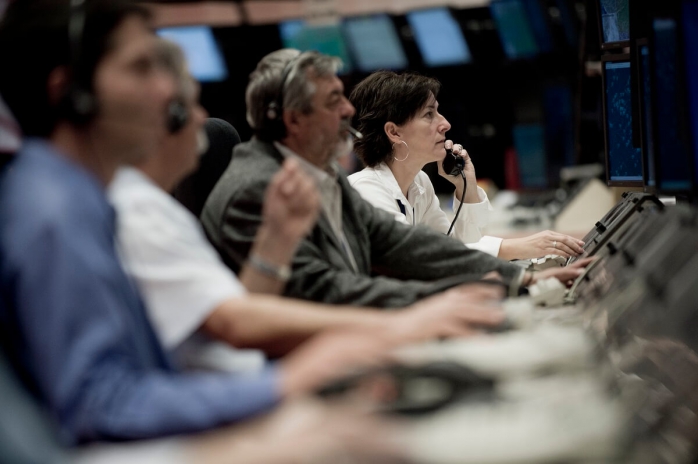 Background

Although air traffic has not decreased due to the political turmoil in the past two years in Europe, air routes have been significantly rearranged, which has affected the Hungarian airspace as well.
Traffic in the Hungarian airspace jumped by 20% following the Russian-Ukrainian crisis and the disaster of Malaysian Flight 17 over eastern Ukraine. This increase has since been integrated into HungaroControl's traffic and air traffic controllers' daily work.
Although terrorist acts in Turkey in 2016 affected air traffic, vacationers continued to travel, which brought further traffic growth in the busiest summer months.